Bridal boutique in Los Angeles
Share such an amazing experience as wedding dress shopping with Wona bridal boutique in the heart of LA. In our bridal shop, you can explore exclusive designs, try on breathtaking gowns, and discover trendy accessories. Find your perfect match with Wona LA.
United by love: Find your dream dress
We believe that wedding dress shopping is a journey to self-love and discovery. Whether you're looking for romantic ruffles, editorial statement details, timeless and modest silhouettes, figure-hugging seductive gowns, or brave bridal minis, our exclusive designer pieces will inspire you to be the best version of yourself. Find the glamorous and stunning gowns that empower you on your wedding day. And explore our wedding sample sale if you want to look chic on a budget.
Our top designers
Our large selection includes bridalwear designer collections from Wona, Rebel and Eva Lendel. Explore the styles and silhouettes in our bridal boutique in Los Angeles.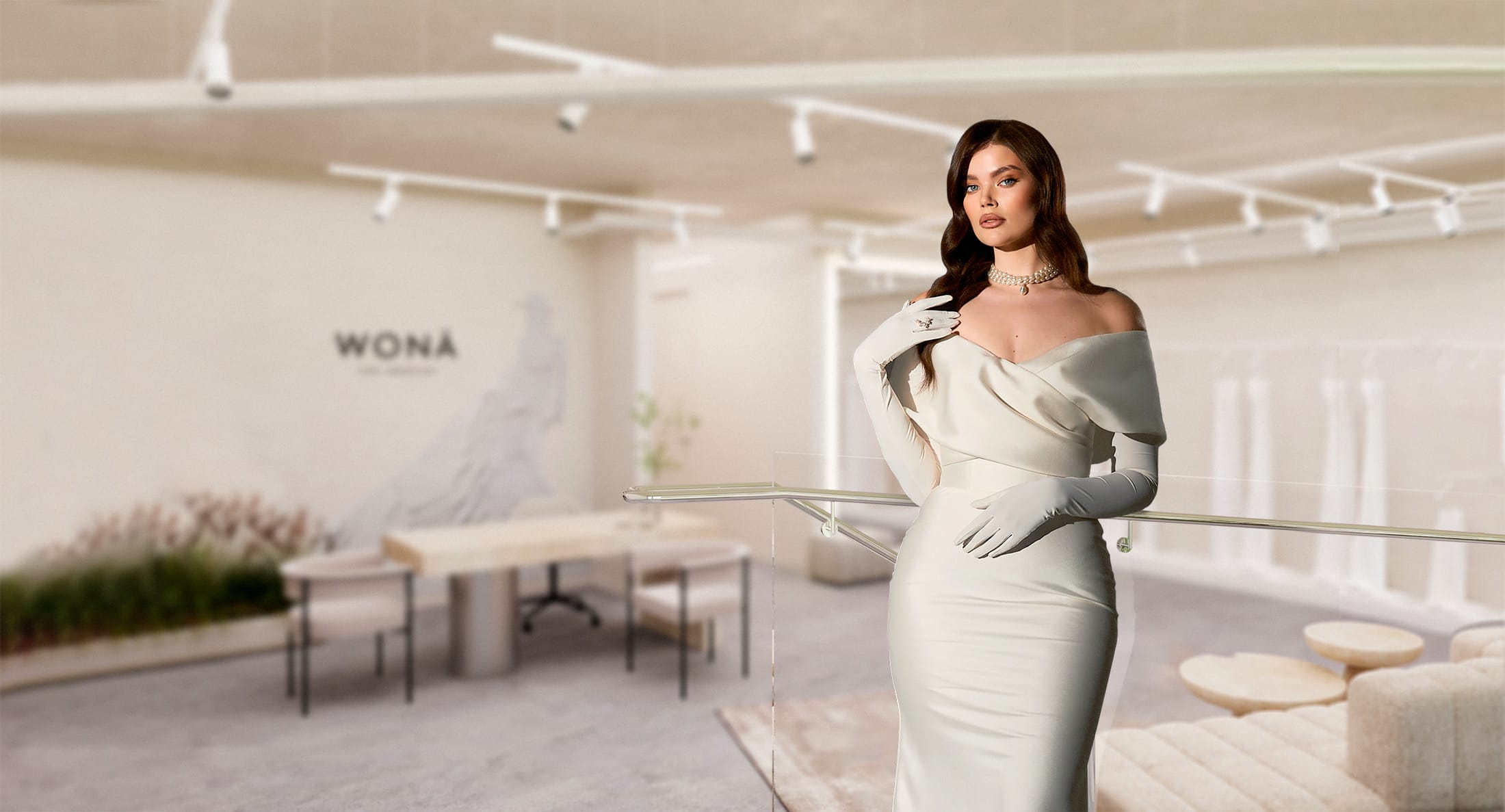 Explore our bridal gowns, evening dresses, and plus-size dresses
Browse our collections to find:
Affordable, high-quality bridal dresses in LA;
gorgeous wedding dresses for curvy brides;
stylish bridalwear for reception and after-party;
Glamorous evening gowns;
What our customers have to say about Wona LA boutique
Discover our passion for excellent service from our stunning brides and happy customers.
Get inspired with WONÁ LA bridal salon to find your best dress
Trust the entire process of our brilliant consultants to make bridalwear shopping comfortable and existing! Discover our tailor-made wedding gowns for sale from the top atelier in Europe.