About WONÁ Bridal Los Angeles
Welcome to WONA Bridal Los Angeles, located in the prestigious Beverly Hills area. As an esteemed Ukrainian bridal and luxury fashion label, WONA is dedicated to creating exquisite dresses for women who inspire us. With a vast catalog featuring wedding gowns in every silhouette, color, and style, as well as evening dresses and veils, we have something for every bride's unique vision.
At WONA, we believe that women are true muses, and our dresses are designed to bring out their inner beauty and capture their individual desires. Our goal is to exceed the expectations of brides and elegant women worldwide, ensuring that each dress reflects their personality and taste on their special day.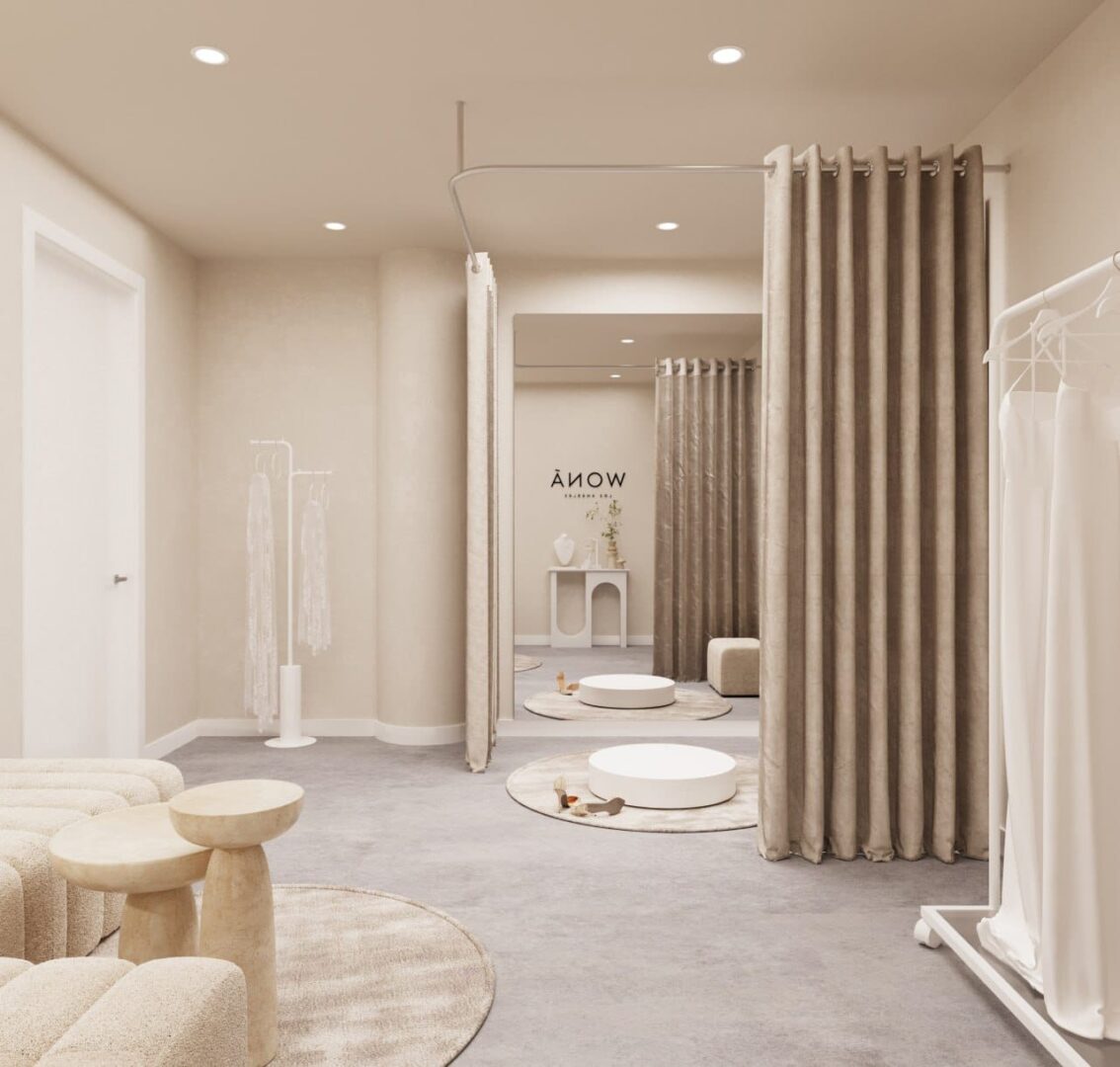 With 10 years of experience and a global clientele of over a thousand brides, WONA has established itself as a leader in the industry. Our production and ateliers are based in Europe, allowing us to maintain the highest standards of craftsmanship and quality.
Every WONA gown is tailor-made to the bride's specific measurements, ensuring a perfect fit and exquisite attention to detail. We take pride in our participation in leading fashion bridal weeks, such as Barcelona Bridal Week, New York Bridal Fashion Week, and Si Sposa Italiana, where we continue to showcase our innovative designs.
At WONA Bridal Los Angeles, we are dedicated to providing an exceptional shopping experience for every bride. Our team strives to make your wedding dress journey comfortable and exciting, turning your bridal dreams into a reality. Visit our salon in Beverly Hills and let us help you find "the one" – the perfect dress that will make you feel stunning on your special day.